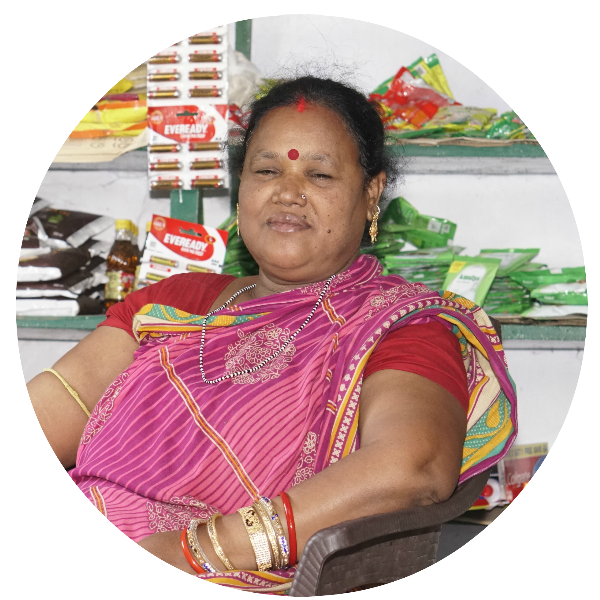 Ms. Basanti Majhi
Khush Group, Rourkela
Basanti Majhi has been a member of Khush for the last 3 years. She is a woman having a clear objective in mind to do some sort of economic activities apart from doing daily household chores. She says that "she is so happy that microfinance came into the picture and providing the much-needed money at their neighborhood; though there are multiple entities working here we find Sambandh a unique entity for their approach". She runs a small grocery store and contributes in the household expenses out of the money that she earns from the shop.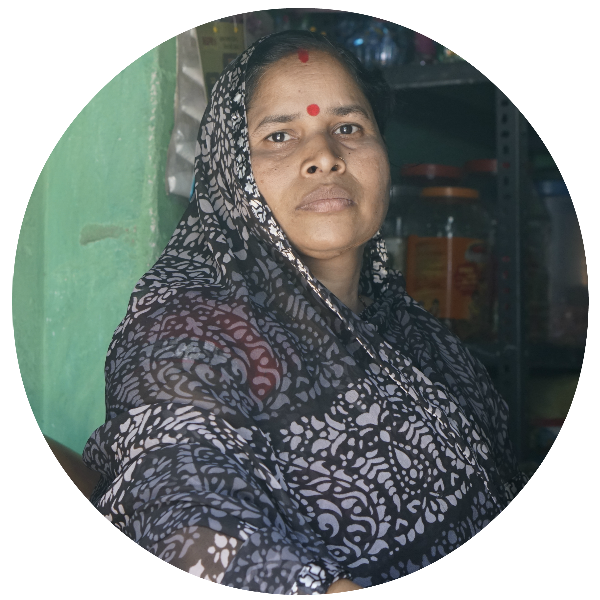 Ms. Jhunubala Sahu
Radheshyam, Rourkela
She has been a true example in her village to other women. She says "whatever I earn, I always try to be happy and keep my family happy as well. And the microfinancing has helped me immensely in letting my voice heard in my family as well as in the village. I'm thankful for the last 4 years that I have been associated with Sambandh and getting the required amount to run my petty stationary shop out of my home."
Ms. Shama Perwin
Kaikasha, Sundargarh
The young lady feels so proud of herself and the work she does. Her parents so happy about her daughter being able to do such impressive embroidery work, as her father (who sells the clothes/dresses that his daughter makes) says customer even give advance orders for some particular designs. Shama took a loan from a Pvt Bank's micro-credit program but didn't take the 2nd loan as it takes her time to go to the branch and wait for all the formalities. Here from Sambandh she doesn't find any difficulty as she currently into her 3rd cycle and borrowed INR 50,000 to purchase raw materials for her embroidery works.
Ms. Rina Ray
Satii
Rina has bought 2 cows out of the loan she took from Sambandh. Her elder son even helps in the household occupation of rearing cows, and they sell their milk in other affluent localities of Rourkela. Sometimes the neighbors even drop by to buy milk as she is been known for giving pure milk without tampering. Rina opines that she has been enjoying the time with the group that she is being part of formed by Sambandh and that keeps her engaged. And she can now feel that though she is a lady but she can earn money without going anywhere and manage the family of 6 as well.